Willowbrook Farm is a vintage 20 acre farm in rural Miami County conveniently situated just 20 minutes south of the Kansas City Metro. Our livestock background, and experience with breeding and raising alpacas can be of value to you as a new owner. We continue to take advantage of the great educational opportunities available and offer courses at our farm too. Our continuing education certainly helps us to make improvements each year in our husbandry which in turn impacts the bottom line!
Over the years we have also extended our knowledge of our end product, the beautiful fiber from these animals. Jeanette had taken courses and received her certification as a Sorter and Grader, and also Classer from Old's College in Canada under the direction of Ruth Elvestad, the well know AOBA judge and fiber expert. Developing product, and sales outlets for our fiber is essential to our business.
It is our pleasure to mentor new clients – let us help you too!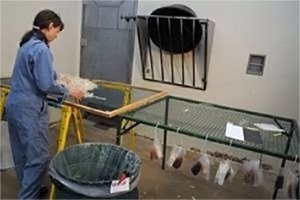 We are often asked "How did you first hear about alpacas?" Our answer is that we simply cannot remember a time when we did not know about alpaca!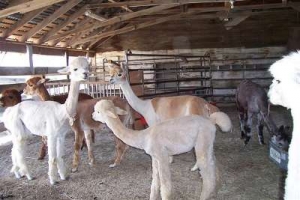 Dating back to a Land Grant in 1856, this old farm has been home to many animals but none as intriguing and captivating as the present inhabitants!